I had 75 thousand UAH and 3 months to get things done. This was the first time I've decided to change my life. Why?
Because :
"By changing nothing, nothing changes"

TONY ROBBINS
Tweet
I tried my luck and stepped into the IT world without any background. There was a passion, strong belief, and confidence that in a month I would become a Manual QA Engineer and after that, I would be promoted to Automation.
The next day after I quit my previous job I had an interview for Manual QA position and yep, I miserably failed. I figured out that I didn't know a lot though a week ago I finished course for QAs.
I heard once that luck smiles to those who struggle – who knew maybe it was true and I decided to try.
DURING MY DAY I WANTED TO:read 3 books one by one (50 pages of each)
☝️ read answers to 100 interview questions (important note: READ AND LEARN, babe 😀 )
☝️ learn JAVA programming language (I didn't know at that time even how the code works)
☝️ get to know such apps as: SOAP UI, Postman
☝️ learn what is Webdriver
☝️ learn what can ChromeDriver do
☝️ get to know GIT & Unix commands
☝️ send my CV to the companies
☝️ read non-fiction book
☝️ and the most important one – TO HAVE REST SO NOT TO GO OUT OF MY MIND
I NEEDED A ROUTINE AND IT WAS LIKE :
🕓 4:00 a.m. – wake up
🕟 4:30 a.m. – do yoga
🕔 5:00 a.m. – have breakfast
🕠 5:30 a.m. – 10:30 a.m. – JAVA & WebDriver & ChromeDriver (wanted to learn faster how to write automated tests )
🕥 10:30 a.m. – 10:45 a.m. – call friend/family
🕚 10:45 a.m. – 12:00 p.m. – SOAP UI & Postman
🕛 12:00 p.m. – 12:30 p.m. – have lunch
🕜 12:30 p.m. – 2:00 p.m. – GIT & Unix commands
🕑 2:00 p.m. – 2:30 p.m. – send CVs
🕝 2:30 p.m. – 3:30 p.m – take time out to breath fresh air
🕞 3:30 p.m. – 4:30 p.m. – read & learn QA questions
🕔 4:45 p.m. – 6:00 pm – read 3 books on QA processes
🕕 6:00 p.m. – 6:45 p.m. – get to know what was going on in the world (read news, read non-fiction)
🕖 6:45 p.m. – 7:15 p.m. – take a shower
🕢 7:30 p.m. (~8:00p.m.) – 4 a.m. – sleep
APPLICATIONS I USED DURING THAT CRAZY TIME :
Alarm: default apple clock or Sleep Cycle
To-Do-List: Todoist
Yoga: Down Dog
Concentration: Be Focused & LeechBlock
Tracking habits: Habit Hub
Only on Saturdays I didn't do anything except for spending the time with my boyfriend.
I found a job when I had 10 thousand UAH in the pocket that wouldn't have enough for the next month rent and food. Well, I grabbed luck by the tail at the last moment, indeed 😀
Since then I used to wake up early in the morning 'cause I figured out that it was my most productive time. Will I suggest you do the same? Noooooo, for sure, not at all.
BUT
TODAY I HAVE SOME TIPS ON FINDING/CREATING YOUR PRODUCTIVITY TIME:
🔹 before waking up at 4 am read this book (even if you don't still read it 😀 ) – https://www.goodreads.com/book/show/34466963-why-we-sleep
🔹 experiment with your time
🔹 don't ever, ever, ever sleep less than 8 hours
🔹 work on concentration: don't answer calls and messages while you're working (nothing crucial will happen in most of the cases)
🔹 listen to classical music while working (don't worry nobody will get to know it 😀)
🔹 don't think that your socials will become boring for your friends once you go to bed at 8 p.m. ( 😀 ) – just know why you do this.
Until the next time!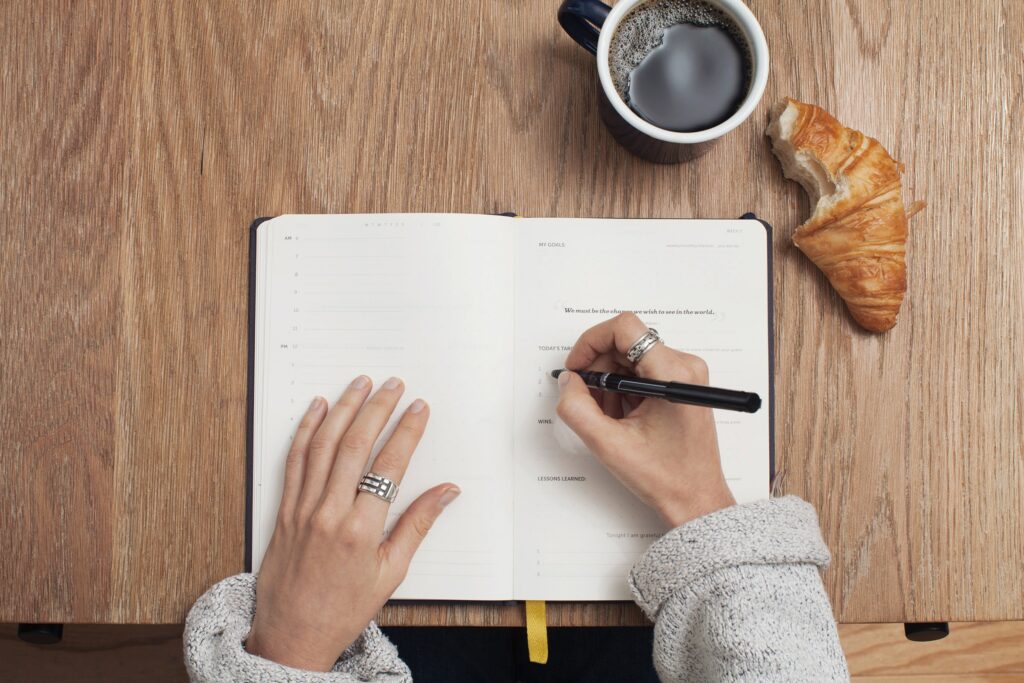 Main photo by Debby Hudson